Busia Senator Okiya Omtatah has alleged that the ongoing narrative that the country is deep in debt is a ploy to hand money to powerful individuals through a new graft strategy.
Omtatah claims that Kenya has no pending loans, having paid all the matured loans it owed to creditors.
He says that what Kenyans are now being told are being paid is just a strategy to remove the money from the National Treasury, after which it is pocketed by powerful people close to the government.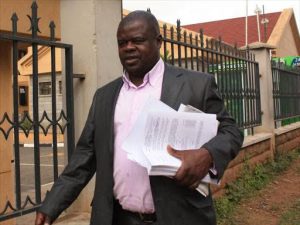 The politician also argues that actually, close to a trillion has been sent out to these people, adding that Kenya has been overpaying it's debts going by the records he has looked at.
"When we pay they do not subtract from what has been borrowed. I think a large proportion of it is just being pocketed so what they are trying to do is to tamper around with the few interests so that you look like you have defaulted," he said on Wednesday.
He made the remarks on Spice FM.
He alleged that the people benefiting from the corruption scheme have been sending the money to offshore accounts, possibly to avoid detection.
"Some of these debts did not even reach Kenya it was paid offshore, there was a time the Uhuru government amended the Public Finance Management Act to allow them to make offshore accounts where they would make payments," he alleged.
This comes at a time when he is at war with President William Ruto over the Finance Bill, which he says has sections that go against the law.
He has even sued Ruto over the same, accusing him of trying to squeeze more taxes out of a suffering population.