Police are hunting for a man who killed his best friend and buried his body in a shallow grave in Kirinyaga. The event shocked residents of Murinduko village in the Mwea constituency. The suspect, 34, is known as John Mwangi. John is said to have murdered his best friend known as Stephen Mwangi, an event that has raised so many questions about what might have led to that occasion. John Mwangi is said to have murdered his friend and deposited his body in a shallow grave that is next to his latrine.
Analysts of the event have stated John purported to deposit Stephen's body inside the latrine, but this proved impossible. He decided to connect a tunnel that would connect the body to the pit. Residents of the village were successful in retrieving the latter's body, and it was taken to the morgue. The locals informed the authorities who came and inspected the event. Reports say that the duo was involved in a romantic relationship, and due to the affair, they had been living together.
A neighbour stated that she had seen the victim visiting severally the suspect's house. The neighbour stated that there could be some disagreements that led them to fight, and this could have pushed John Mwangi to kill his friend. Parents of the deceased were forced to look out for their dead son after he went missing for several days. Because he was known to be visiting the suspect's home severally, the parents started hunting him at his place.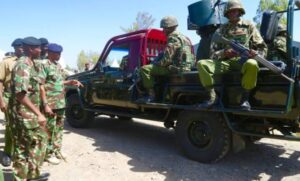 John Mwangi was available when he was being looked for. From us here at Mambo Mseto, we would like to send our condolences to the family of the deceased.  What are your views about this story? Share your insights with us down below. Also read. Read other articles here.