Famous Kenyan socialite and former cast member of Nairobi Diaries known as Bridget Ochieng has disclosed that she was bullied for 25 years for what she described to be because of her dental formula. She stated that her dental formula is not the only thing she has tried to fix in her life, but she is also so determined to change other aspects of her life as well. The Kenyan socialite who currently lives in Turkey has already undergone about three surgeries trying to fix her dental formula.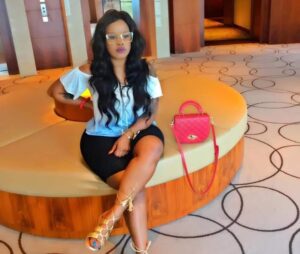 Even though fixing teeth has proved to be very expensive for Bridget Ochieng, she is a proud woman to have succeeded in doing it.
The Kenyan socialite wrote on her Instagram page, "Day and night I prayed for a perfect smile. In my family, we have dental problems, and anybody who has a dental procedure will tell you for free is not one shilling. And apart from money, you have to have patience throughout the process, and the sleepless nights are not a joke ….so far, three procedures are down, and one more to go. I'm looking forward to it."
Also, refer to https://www.instagram.com/reel/CeJynD1AyRp/?igshid=YmMyMTA2M2Y=
The Kenyan socialite decided to open up about this issue after 25 years of bullying. Being a socialite, she has to look good to please the public. Therefore, you shouldn't think that Bridget will stop doing whatever it takes to look nice. She gets lots of deals for looking that memorable and appealing, and therefore if you think she is going to stop doing such a thing, you need to change your mindset. It is not Bridget Ochieng alone who has undergone teeth fixing exercise. The wife of King Kaka, known as Nana Owiti, also experienced teeth improving practice. What do you think about this story? Share your insights and opinions down below.