Popular Kenyan media personality known as Kanze Dena has shocked her fans after revealing to her that she was the mastermind that led to the hiring of Rashid Abdalla as her replacement at Citizen TV.
Kanze Dena used to present news every day alongside Lulu Hassan, who happens to be Rashid's wife. During a previous interview, Lulu Hassan revealed that after Kanze got another job at State House, they tried to look for someone to replace the news guru.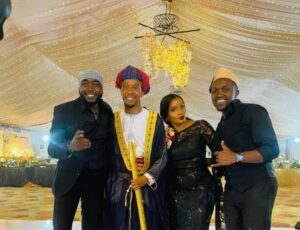 She stated that it was a hard task to get the perfect fit for the role. Reacting to this story,
Lulu Hassan said, "at the time, only the MD and I knew Kanze was going to State House and so we were trying to see who in the stations could be a great replacement and we looked around and we could not find anyone. Our chemistry on-air was very good. It was like no other. We were thinking and even the boss said we needed someone we had a rapport with because you can't force a relationship on air. We sat there thinking. It was during a retreat. We were seated and we broke the news and everyone was shocked."
According to her, they wanted someone who could have the same type of chemistry she had with Kanze Dena. After a series of consultations, Kanze Dena suggested that they poach Rashid who was by then working at NTV. Reacting to this,
Kanze Dena said stated, "we looked for one in all the stations but there was none. What if we poached Rashid? That would cover that chemistry."
At first, there was a mixed reaction. He was fine with it because he was coming to a number one TV station. There was no way he would decline the offer. The duo have been working at Citizen TV for years. They have been doing a great job on the screen. Refer from this source.
---