Tensions in the country remain high as DP Ruto's soldiers strive feverishly to rescue themselves ahead of 2022. This is exactly what Senator Malala and her colleagues are doing in Nairobi, where they have the opportunity to meet with the people. Senator Malala stated that the Luhyas had embraced the label of an idiot.
When he goes to Mathare in Nairobi, he says Luhyas make up the largest group, but the terrible thing is that they invariably vote for strangers. He claims that the Luhyas have accepted being duped into voting for other leaders rather than their own people. He urged everyone, both within and outside Nairobi, to exercise extreme caution.
He claimed that if you look at top seat aspirants in Kenya Kwaza, Mudavadi is prime minister after Ruto and Gachagua, but no Luhya appears anywhere on the list in Azimio.
Senator Malala delivered a passionate statement in Nairobi, supporting the Luhya Nation for allowing foreigners to blindfold them. Senator Malala claimed that Embakasi has the highest number of Luhyas, but they have chosen to vote for other candidates. Babu Owino is a thug, according to Malala, because of what has always been linked with him.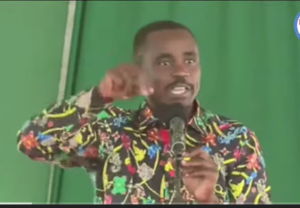 Malala attacks Babu Owino
Malala claimed that they bravely witnessed Babu Owino taking Cocaine in front of the camera. He said that the cocaine caused him to draw his weapon and shoot an innocent victim in a nightclub. He stated that this is extremely harmful and should be avoided. Babu Owino, he said, is not someone to entertain because he is capable of doing anything awful.
Malala asked the Luhyas to ensure that such leaders are defeated in the upcoming general elections. He went after various government officials, revealing their wrongdoings and unfulfilled goal. As this happens, the ground remains shaky for Raila's men in most parts of the country where DP Ruto's men are beating him.