The Kenyan criminal investigative detectives have shifted their focus to the last places the slain Pakistani journalist Arshad Sharif Mohammed visited prior to his death.
Prior to being shot on Sunday night, Arshad Sharif and his counterpart were driving along the Nairobi-Magadi highway in what police termed as a case of mistaken identity.
The 50 year old Arshad Sharif was shot on the head and killed by a police roadblock which had been reportedly set up to check on motor vehicles plying the route.
According to the Star, the investigators have gone beyond the police statement that his shooting was a case of mistaken identity and they want to know what agenda he had in Magadi town.
It is believed that the deceased journalist had been in Magadi town since Saturday for a mission that is still mysterious.
He was accompanied by a driver known as Khurram Ahmed who revealed to the police that he together with his brother were driving from Magadi town to Nairobi when they were flagged down by GSU at around 10Pm at that particular roadblock.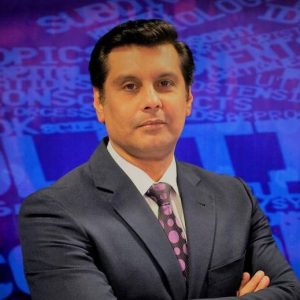 Specifically, they were using the Kuenia-Kamukuru Road in Magadi near the GSU Training Camp headed for the Kiserian-Magadi Road when Shooting happened.
Preliminary investigations by police have revealed that Arshad Sharif Mohammed had been in Nairobi for more than a month and was staying with a friend at Nairobi's Parklands area.
Apparently, he was working with local journalists on an investigative piece on an international corruption syndicate, with many confirming that he disliked the political events back in his country Pakistan.
Consequently, many believe that his death was as a result of his opposition of the home government since he had been on the run from Pakistan following a serious crackdown.
In the meantime, the burial arrangements are ongoing at his home country according to the Hindu tradition.