Former Nairobi Governor Mike Sonko has come to the defence of officers linked to the murder of renowned Pakistani journalist Arshad Sharif. Sharif's murder was reported by the police as a case of mistaken identity.
In a statement after the incident, the National Police Service stated that the vehicle that the scribe and his brother were aboard, was mistaken for a vehicle that had been carjacked in Nairobi's Pangani area.
Officers manning a roadblock along the Nairobi-Magadi route opened fire on the vehicle that was carrying the exiled journalist after his driver reportedly defied orders to stop. The shooting incident has since sparked mixed reactions across the globe with the Pakistani government calling on Ruto's administration to fast-track an investigation into the shooting incident.
On his part, former county head Mike Sonko claims that senior officers should be held accountable for the shooting for giving misleading information to their juniors.
The controversial politician stated that continued intimidation of junior officers will endanger the security of Kenyans. He opined that officers should not be subjected to blanket accusations.
"If we continue to intimidate our junior police officers who are out to perform their duties za kuchunga usalama wa wakenya we are endangering our own security. Crime rate will start going up, armed robbers will be everywhere, kidnappings za motorists na za families zitarudi."
"Women will be raped in their homes in presence of their children, Alshabab will attack us mpaka ndani ya our airports, Malls, entertainment joints. In short Kenya will no longer be safe," a post by the politician read in part.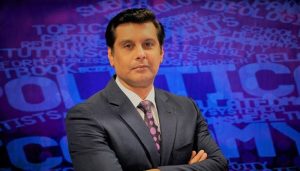 Sonko claims that the slain journalist was on the radar of a powerful shadowy group in Pakistan for running exposes implicating Pakistani politicians and members of the nation's deep state in a money laundering racket.
"He was about to release a documentary entitled " Behind closed doors" which was implicating how Pakistan politicians and members of the Pakistan deep state and system launder money using international financial systems."
"Hizi mashowrooms mob za mandai Kanairo na Mombasani ziko na doo zao mingi ambazo at the same time ni a very big boost to our economy coz they pay alot of taxes and wameandika wakenya wengi," he added.
Sonko absolves officers of wrongdoing
The former county chief maintained that junior officers manning the roadblock where the journalist met his untimely death are innocent.
He stated that the said vehicle was circulated on radio calls as a stolen vehicle and they were told that the occupants of the said vehicle are dangerous and armed. He claims that the officers were misled that the vehicle ferrying the journalist had terrorists who were to stage an attack at the Junction and Galeria malls.
"When our good police officers were alerted the vehicle was approaching the roadblock, wote walijiprepare as usual na kustop hiyo gari but the the late journalist and his driver ignored police orders to stop and instead sped up which forced the police to open fire while chasing the car," Sonko's statement read further.
Sonko further absolved the officers, claiming that they were only targeting at averting a terrorist attack.
"I think we all still remember the Westgate and Dusit terror attacks very vividly hebu tufikirie vile terrorists waliingia kwa hizi buildings na kulikuwa na presence ya polisi?"
"Na pia mujue ingekuwa hii gari ya journalist iko na terrorists wa ukweli ipite this roadblock while it was circulated waende wauwe watu junction mall ama Galleria mall the officers kwa roadblock wangekuwa blamed na even kuloose jobs zao. So plse let's not demoralize the spirit of our officers wakiwa kazi wataogopa kupambana na majambazi," he added.