President Yoweri Museveni has made it clear that the contested Migingo Island is in Kenya but the water belongs to Ugandans.
According to the president of Uganda, the land which the water sits on is Kenyan but the water must benefit the Ugandans for it's theirs.
This is a clear message to Kenyan government that Uganda was not willing to let Migingo Island go to Kenyans.
This is also a clear message that Uganda people are the only people expected to carry out fishing activities in the waters.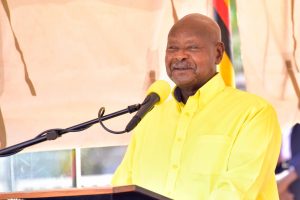 President Ruto has not spoken about Migingo islands since his election but he has remained clear that the borders of Kenya will be fully protected by the Kenya Defence Forces. The president of Uganda however has a contrary opinion about the land of Kenya.
Museveni's words comes few days after his son threatened to Invade Nairobi. It's evident that the president of Uganda is trying to provoke president Ruto with his reckless statements but such might never succeed.