Mohammed Ali lost his composure at the rally in Mombasa and hurled the documents proving the scam that caused Mombasa Port to be taken to Nakuru. Mohammed Ali attributed Uhuru Kenyatta's actions to the denial of employment to the residents of Mombasa by taking away the port.
In order to allow Ruto to win the presidency and return the port to Mombasa, he pleaded with the people of Mombasa to cast their votes against Uhuru's will. He launched many pieces of paper into the air with the phrase "ndio hiyo proof nimewaachia muende msome." However, because there were so many individuals, the documents may have fallen in different locations, and locating them in order could be challenging.
Mohamed Ali dares Uhuru.
Mohammed Ali and DP Ruto's team members used today's campaign to vent their resentment toward Uhuru Kenyatta. Uhuru Kenyatta received a lecture from Mohammed Ali, who admitted that The State could kill him and his friends today. Still, Uhuru should never treat them disrespectfully like he is doing to Kenyans.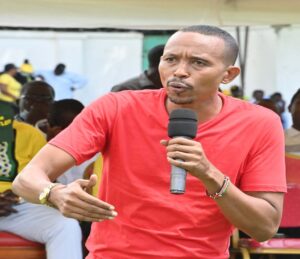 Mohammed's statements were greeted with applause and excitement as people were impressed by how confidently he delivered them. He said the suffering caused by Uhuru's government would end in the next few weeks. To assist Uhuru in returning home, he pleaded with the people to never vote for Raila. People flocked to see DP Ruto, and the venue was completely packed.
The journey to Mombasa today was to entirely change people's perspectives once they learned that most of the population continues to support Raila Odinga. Mohammed Ali has been attempting to compel people to forget about Raila. To spread awareness of the Kenya Kwanza team, DP Ruto's campaign team has continued to travel to different locations across the nation.