The flamboyant social media influencer Frank Obegi's lifeless and mutilated body alongside other two friends with body parts chopped were found on Monday, 20th June, 2022 at Kijabe forest along Kiambu.
The fourth body was found at Magadi, in Kajiado.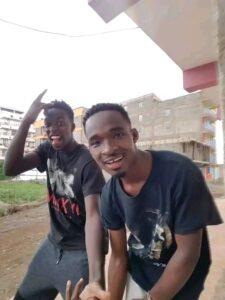 Frank alongside his three friends, Elijah Omeka, Fred Mokaya, and Moses Nyachae is alleged to have untimely met their deaths for shortchanging a client in the Cryptocurrency syndicate.
Frank Obegi's friend reveals what happened
Obegi's close friend identified as Babu Mmoja alleged that Obegi started scamming clients through ATMs and M-PESA business deals that even his brother, Leyton, severally warned him.
Reportedly, Obegi was driving sleek cars, clubbing daily in expensive restaurants, and imbibing expensive liquors in the company of beautiful city ladies. Ostentatiously, Obegi was living flashy, impressive and attractive lifestyle that even a struggling person would wish to fit into his shoe.
It is alleged that the deal went sour on Monday, last week after scamming a client whooping ksh1M with Moses Nyachae being the mastermind of the deal.
However, Obegi's heavily followed twitter account was disabled under unclear circumstances with his phone not going through via calls.
"He has been missing since Tuesday. That was when he was last seen online and was when I received my last communication from him. It was upon learning of his death that I realized that he had been inactive on social media. He was very active on social media, but his accounts have since been deleted" his brother Leyton narrated.
"Rest easy bro Frank Obegi. Guys, kuleni jasho yenu tu, scamming won't help at all. He started with ATMs of which his brother Leyton (and some of us at seasons) warned him several times but hakusikia. On Monday, they scammed someone ksh1M (cryptocurrency) allegedly whereby Mose is believed to have been the mastermind. The guy went on a spree of vengeful deadly missions to get his money back and that mission took away the 4 lives of my homies " Babu Mmoja wrote on twitter.