Agnes Kagure, a candidate vying for gubernotorial seat for Nairobi has teamed up with community organizations.
She said they are crucial in improving locals' lives by raising the concerns of disadvantaged and oppressed members of society. The Mwanzo Mpya Peace Organization welcomed Kagure's team with open arms in an effort to develop effective mechanisms in the hope of ensuring the establishment of peace during the upcoming election especially in light of the role that community organizations play. This is particularly for the underprivileged.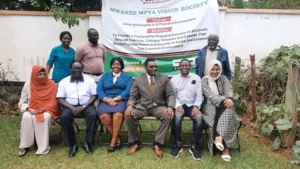 Speaking through her social media platforms, she posted the following;
Community organizations play an important role in our society. In their various areas of specialties, these groups work to make our lives better and are the voices of many whose voices cannot be heard".
She went ahead and added saying;
In my bid to partner with more organizations to make life better for many, I'm thankful for the warm reception that Mwanzo Mpya Peace Organization accorded my team. I remain hopeful that our partnership to enhance peace during this electioneering period will be fruitful even as we reach out to more organizations specializing in health, governance, education, and empowerment advocacies.

Njooni tuinue Nairobi pamoja. Inawezekana, " Agnes Kagure posted on Facebook.
The aspiring governor who chose a young running mate confidently insisted on winning the seat in the August election. She said that this year's election will heavily depend on a workable agenda, not party politic to choose the next governor of Nairobi.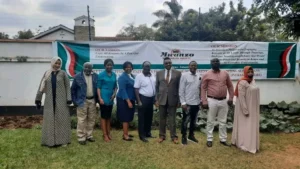 Speaking during the launch of her bid at Kasarani, Agnes Kagure said she has proven over the years that she has the necessary skills to provide quality leadership to the people of Nairobi . She claimed having been actively engaged in education, development and social work through her foundation for many years. She said this has given her first-hand knowledge of the challenges people face and the relevant solutions.