In the build-up to the August 9, General Election, ODM chairman John Mbadi has expressed interest in succeeding former Homa Bay Governor Cyprian Awiti.
However, in April 2022, Mbadi announced that he had dropped out of the gubernatorial race after consultations with ODM party leader Raila Odinga.
"In the interest of these, I have today withdrawn my bid from the Homa Bay County gubernatorial race. I will therefore henceforth place more effort in the Azimio presidential bid and the nationwide bid to have ODM secures as many seats as possible…tasks that I am sure I can positively add value to." Mbadi said.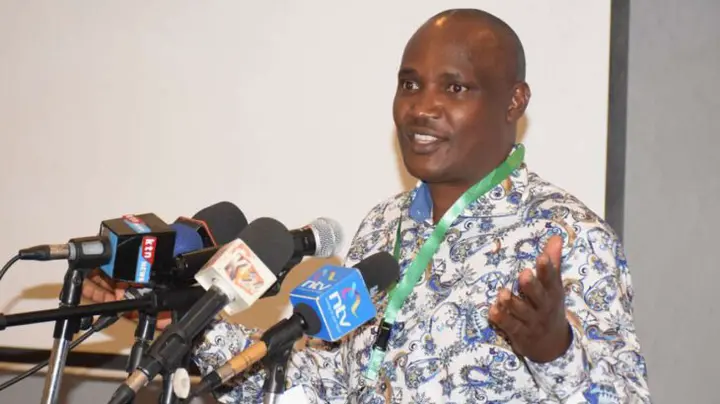 But speaking in Suba South Constituency, the vocal legislator said he will actualize his dreams of becoming Homa Bay governor in the 2027 elections.
Mbadi categorically stated that as much as he respects his party leader, he will not listen to his political advice of shelving his gubernatorial ambitions anymore.
He said that he will only listen to the electorates who have the constitutional powers to decide whether he is fit to hold the office or not.
"In the last election, my heart had decided that I would be the governor, but Raila blocked me in the middle. And that is the last time he's blocking me. I really respect him, but in 2027, no matter what he says, you are the ones who will stop me," John Mbadi said as quoted by
Tuko.co.ke.
This becomes the second ODM politician to declare plans to chart his own political career ahead of the 2027 General Election.
Former Kakamega Governor
Wycliffe Oparanya 
told the former Prime Minister to forget his help should he vie for the presidency in 2027.
"I am offering myself to lead our people's unity drive. I am done with Raila, and even if he badmouths me, God forbid, he knows he will not be forgiven," Oparanya said.