Nakuru Governor Susan Kihika has alleged how some people are trying to force money out of her, after she won and took over leadership of the county.
Kihika says that some of the people who have blocked the approval and assumption of office of her county minister appointees are blackmailing her.
She claims that this is the reason behind the petitions against the people she has proposed as County Executive Committee Members and Chief Officers.
But she has delivered bad news for the reported culprits, saying that she will not succumb to their pressure and they won't get any money from her.
"I will not succumb to blackmail. There are detractors who are blackmailing me and demanding cash so that they can withdraw the petitions," the first term county chief of the UDA party is quoted by The Star.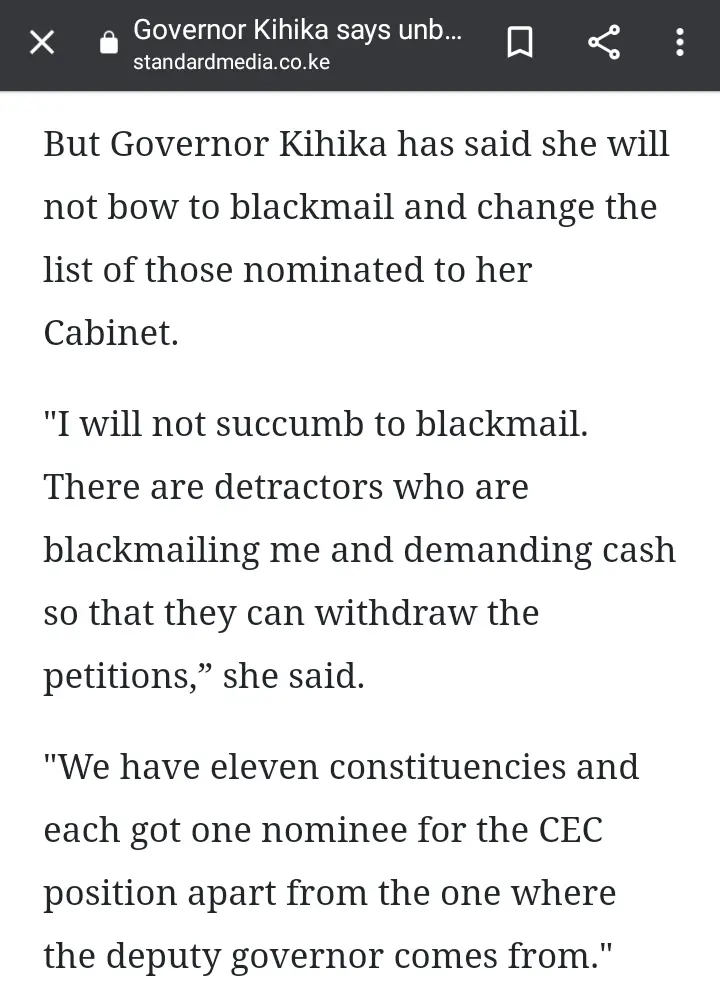 This comes at a time when services, especially those touching on the Roads, Lands and Finance sectors, have come to a standstill thanks to the situation.
This is after Kihika sent most of the people she found in these positions, having been picked by her predecessor Lee Kinyanjui, home.
But she argues that the petitioners have no grounds to trouble her, as she made the selections in the best way, ensuring that there is fairness.
"We have eleven constituencies and each got one nominee for the CEC position apart from the one where the deputy governor comes from," she said.